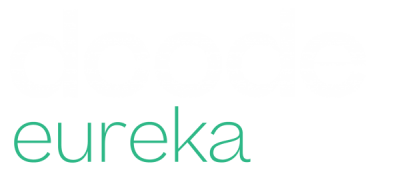 Dcode Eureka is a one-day, focused training event designed for government leaders looking to implement specific technology solutions in support of their mission. Dcode Eureka helps government teams navigate emerging technology and bureaucratic landscapes to learn how to start and scale. Up first: artificial intelligence.
We'll cover how to identify AI opportunities, scope your AI problem sets, set a strong data/technical foundation, and overcome bureaucratic barriers.
Dcode Eureka is for government leaders (typically GS-13/O-5 and above) who sense their organization may benefit from AI but lack understanding of the foundational principles of AI, potential applications for government, and how to build a roadmap to integrate AI into their missions.
Training Event Details
When: Thursday, March 5, 2020 from 8:00am – 5:00pm EST
Where: Washington D.C.
Pricing: Early bird and limited seats are sold out! Dcode will create an invoice that can be paid by Government Purchase Card (GPC).
Early bird – $1,050 per seat
Limited – $1,475 per seat
Regular  – $2,100 per seat
Bonus: Dcode Eureka is eligible for Continuous Learning Points (CLPs).
Dcode Eureka is the only tech implementation training event by the private sector, for the public sector.
Big thanks to our Lunch Partners, Government Executive Media Group, GovLoop, and GovernmentCIO Media.
If you have any questions, please reach out to us at training@dcode.co.