Bring Space Tech Into Government
Dcode's 2019 Space Tech Accelerator will bring together private sector leaders from 5-10 tech companies for a series of events and programming on breaking into the federal market.
Why apply?
Our curriculum helps tech companies build a federal sales strategy, navigate procurement, and gain access to an invaluable network. A core part of the Dcode program is our community of hundreds of government and industry leaders who participate in events to bring new tech to their organizations.
Our hybrid-learning model does not require participants to relocate: most is virtual and part-time with three weeks of intensive in-person programming.
Roundtable Discussions & Flash Briefings
We host briefings for both government and industry stakeholders, and we'll introduce you to dozens of agency programs and prime contractors to pitch your tech for their projects.
Receptions & Demo Day
Dcode's capstone events provide additional opportunities to connect with hundreds of leaders from government space enterprise and share more about your solution.
Dedicated Strategy & Sales Support
The Dcode team and our community of mentors provide hands-on support throughout the program to guide you through the bureaucracy with a focused strategy as well as the tools and materials necessary for getting to market quickly and successfully in the government.
Proven Impact
In 2018, Dcode ran its initial Space Accelerator, in partnership with Deloitte, to connect the commercial space industry with government. In the first three months since completing our program, half of the companies from that cohort have already won awards with government agencies.
Accelerator Cohort Members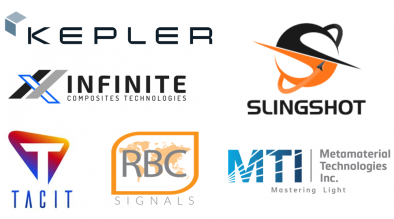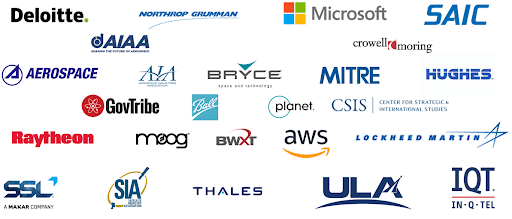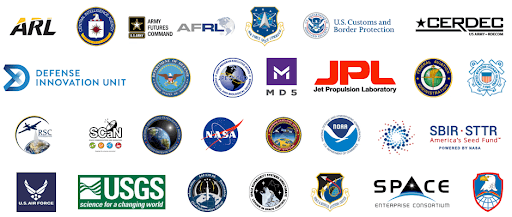 2019 Space Program Timeline
June 28 – Applications close at 11:59 PM PST.
July 1 – 26 – Dcode evaluates and selects up to 10 space tech companies to participate in the program.
September 10 – The 10-week program begins with an in-person Kickoff Week in Washington, D.C. (most of the program is virtual with just three on-site events).
November 14 – The program concludes with an in-person Power Week, where participants meet one-on-one with dozens of government and industry leaders to network and pitch their products.
About Dcode
Dcode focuses on bringing innovative technologies into government. We run several industry-specific programs every year to make sure those tech companies are ready to face the challenge of breaking into the federal marketplace.