Nexus
Our platform, Nexus, accelerates tech companies' growth in the federal market without all the costs and risks — whether they're gauging the federal market for the first time or ready to cut time to revenue and scale.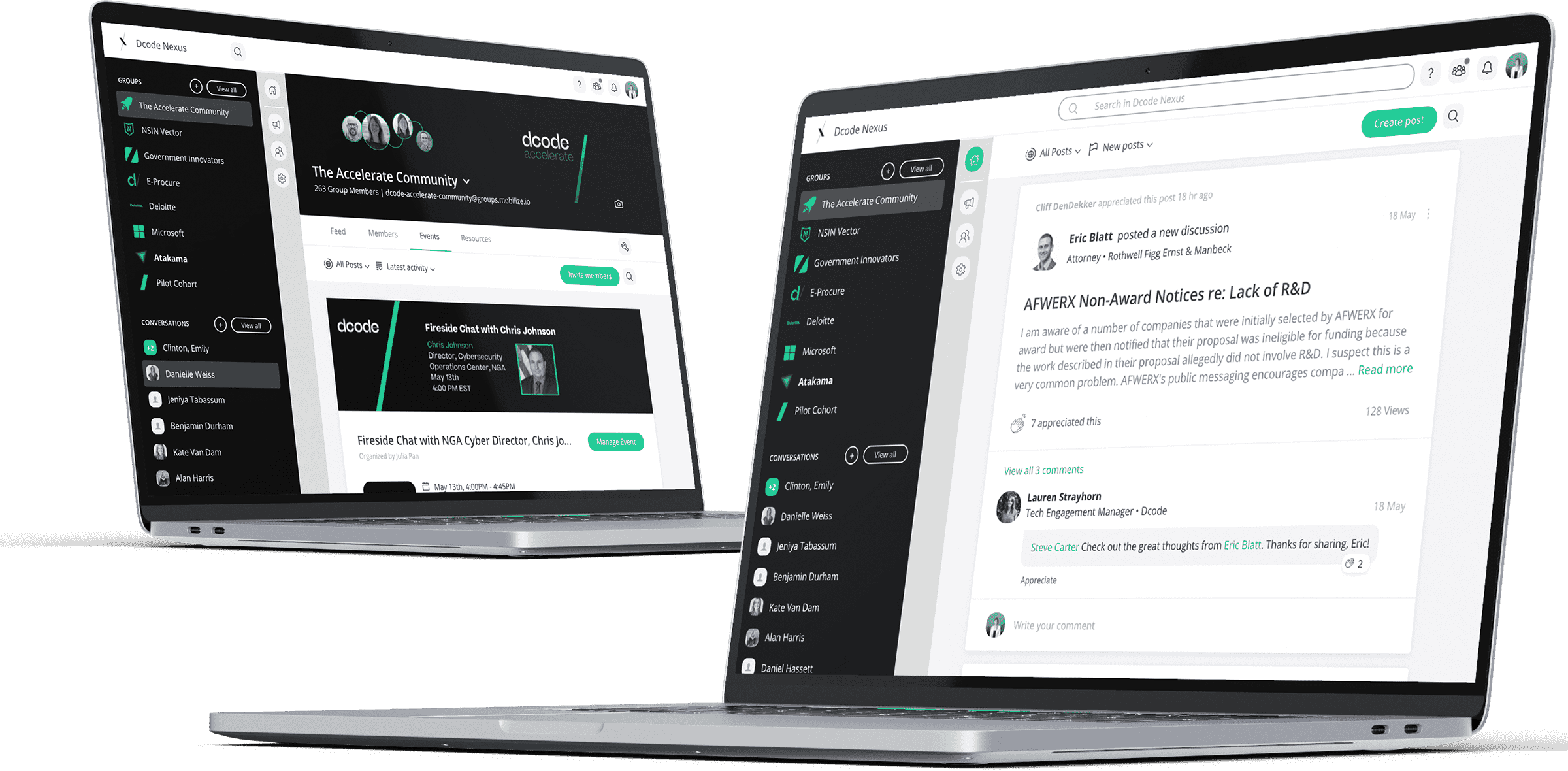 Meet with government
Introduce your tech and ask questions directly to federal decision makers. Nexus connects you with our expansive community of government program offices and industry experts through closed-door events twice per month that reveal unique insights into their mission needs and how to match them.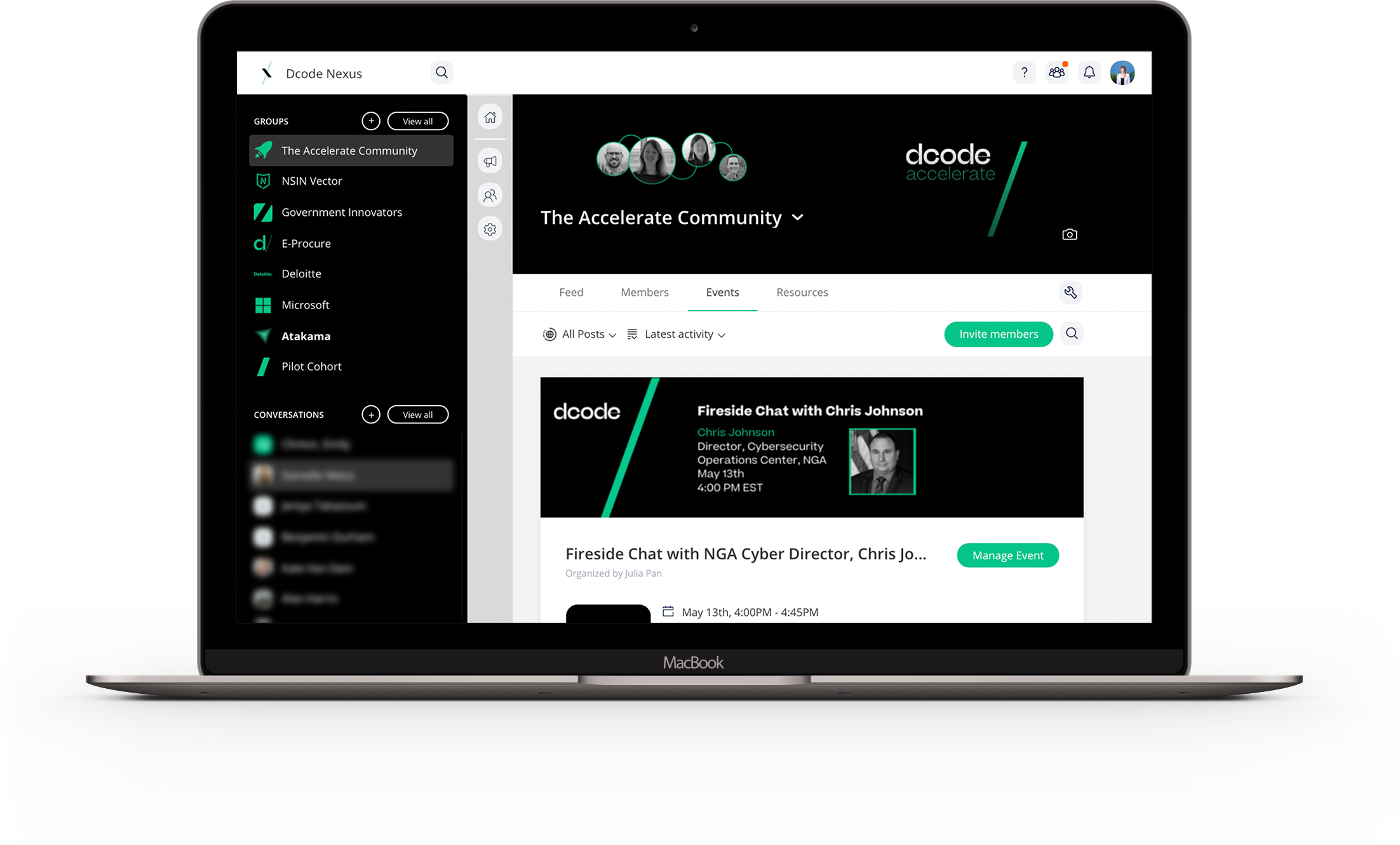 There is no other program that can better accelerate your business within the federal sector. If you want to grow your startup in the federal space, you should absolutely join Dcode.

Cory Hohs, CEO HAAS Alert
Shorten the learning curve
Do I need FedRAMP? How should I most effectively work with primes (and maintain my IP)? Which industry conferences are worth the time and money? What's an example of a winning white paper?
Nexus gives you real-time access to Dcode's network of federal experts, trusted partners, and a full suite of courses on scaling in federal. We cover everything you need to know from contract structures, acquisitions processes, legal concerns, pricing, marketing, contract vehicles, security compliance, market research, and more.
There's a night-and-day difference between what my team knows now about federal and what we knew before we had access to Dcode's acceleration platform Nexus. Whether you have federal experience or not, the platform is incredibly helpful, and the curriculum goes through everything you need for a successful go-to-market strategy.

Jorge Fernandes, i-Blades
Find contract and partner opportunities
Our community shares the latest contract opportunities, potential partnerships, and lessons learned all the time on Nexus. Expand your network and meet the 100+ other tech companies (including 10+ unicorns) on our platform scaling in federal.
Something for everyone
We work with top tech from the private sector, so you'll be in good company. 100+ companies | 10+ unicorns
To join Nexus, your company should have commercial traction for its tech product(s) and be looking to develop or scale its federal business. And there's something for everyone at your company on Nexus:
C-Suite

Sales

Marketing

Engineering
Monthly
$975
Pay monthly, cancel anytime after month 3
Annual
$9,750
Pay up front, get 2 months free